Getting to Corfu Island
Flying to Corfu – Corfu by Plain


The easiest way to get to Corfu is to take a plane. Especially during the season – let us say from early May to late October – in most cases you can fly directly to Corfu airport. Not only easy but also fast, most flight times are less than 3 hours 30 mins. Within a few hours, you can change your winter jacket and woollen trousers for a brightly coloured shirt and shorts. Especially if you have less than two weeks holiday, it is the best option.
---


High Season (May to October)

During the high season, many airlines offer cheap direct and charter flights to Corfu from all the relevant European airports.

You can also save a lot of money by booking early. Bargain package holidays are also an option, just tell the rep when you arrive that you will not be using their accommodation. Once you disembark at Corfu Airport, you take your suitcase from the luggage belt and head outside where there are plenty of taxis.
Alternatively, hire a car from one www.corfuairportcarhire.net of the several car hire offices in the airport. Regional buses also travel from Corfu town to Kavos every 45 minutes.
You can reach the bus station from Corfu airport with a taxi (price approx. 8 €).
You can find further information regarding regional buses here www.ktelkerkyras.gr.

Then off you go to your holiday accommodation, feeling ultimately relaxed.

The fun has begun!

Summer flights to Corfu Greece
www.aia.gr
Momondo - carrier pricesearchengine
Aegean Airlines


Off-Season (November to April)

Visiting Corfu off-season is also a wonderful travel experience. Fly to either Athens or Thessaloniki and from there to Corfu. While in either of these cities why not stay overnight. It would be a sin to visit Athens and see only the airport when the Acropolis and other ancient monuments are just waiting for

Winter flights to Corfu

The companies listed below can also be used for summer flights if you want to visit mainland Greece as part of your holiday.
Driving to Corfu - Corfu by Car - EGNATIA ODOS Motorway in Greece

"The Egnatia Odos motorway is one of the largest and most ambitious civil engineering projects to be found in Europe today."

" Now that the motorway which runs across Northern Greece has been completed, known as Egnatia Odos, Corfu Island is closer from Romania, Bulgaria, North Greece and Europe! "

Connect with Egnatia Odos highway to Igoumenitsa Port - Egnatia Odos is the Greek part of the European route E90. It is a major highway in Northern Greece that extends from the western port of Igoumenitsa to the eastern Greece.

Map Egnatia Moroway SA... Traveling along the EGNATIA Motorway www.egnatia.eu

It is highly recommended route Igoumenitsa Port- Lefkimmi Port
because the journey is faster and the cheapest in cost to the island of Corfu.
Igoumenitsa - Lefkimmi Corfu Port (just 40 min from Igoumenitsa Port) (just 4 km from Kavos)

Useful Info Port Authority Office of Lefkimmi: www.lefkimmilines.gr


Corfu by (ferry)boat

The Ports to Corfu
In Italy, there are several ports where you can board one of these giants of the sea. Venice is the nearest. It is a special experience to behold and enter this famous city. You had better not forget your camera! This special event is included the ticket price. (Watch photos of the trip Venice-Corfu here)
You can also board in Ancona, or drive further south to Bari or Brindisi.
From Brindisi, it is only six hours of sailing to Corfu, but then you have to drive a longer way. You are better take a break during your trip to Corfu so at least one overnight stop is advisable to appreciate the countries through which you will pass. The present writer once got aboard in Venice with her indoors and the both of us considered it a beautiful trip. The fact is that you have to love sailing. Venice - Corfu is a more than a 24 hours boat trip. Therefore, you have a chance to finish that great 800 pages monster of a book during your journey to Corfu. However, you will arrive on Corfu totally rested!


UK – Europe ferries
Company

www.dfdsseaways.co.uk


Channel Tunnel
www.eurotunnel.com
Italy-Corfu ferries

Corfu by Bus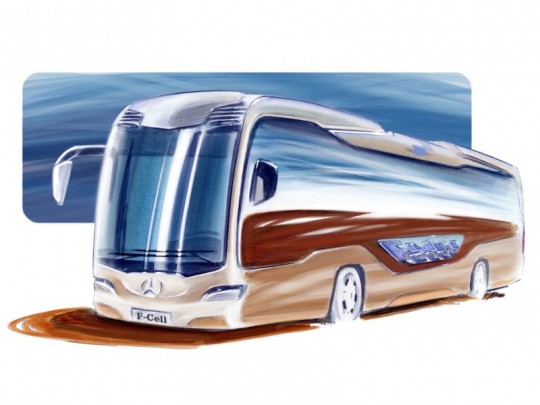 Corfu by bus another choice, the cheapest of all, is to travel from Athens or Thessaloniki to Corfu by KTEL bus. Corfu KTEL buses make daily itineraries from Athens and Thessaloniki to Lefkimi and Corfu Town. Buses depart from Kifisos KTEL bus station in Athens and Thessaloniki bus station, next to the main railway station.

It is essential to book your ticket in advance, since tickets are sold-out relatively fast.

Choose the line from Athens www.ktelattikis.gr – to Lefkimmi Corfu www.ktelkerkyras.gr
or
Choose the line from Thassaloniki www.ktel-thes.gr - to Lefkimmi Corfu to get to Lefkimmi www.ktelkerkyras.gr and save the 2-3 extra hours that KTEL buses take to go from Corfu town to Kavos Lefkimmi.

If your departure point is not Athens or Thessaloniki, note that you can catch Corfu KTEL buses at any node of the route.

For more information visit the KTEL web site (www.ktel.org), (tel.: 0030 – 210 5129443 Athens and 0030 - 2310 595409 Thessaloniki).

Bon voyage!